Geek Humour
As is to be expected in a company started by a bunch of male hackers, the humour at work can get highly technical (speaking of which,
this
just rocks my socks off). Sometimes, however, it just gets a teeny bit embarrassing.
The whole bunch of us went to watch the Singapore vs. Thailand football match at the Kallang Stadium on Wednesday. On a tangential note, I was really embarrassed by the boorish behaviour exhibited by my fellow Singaporeans. The booing, the personal insults screamed at the Thai players, etc. It was not only embarrassing, it was really stupid as well. How do you think they're going to treat our players in Thailand on Sunday, you dumb assholes?
Back to the story. So, before the match, Mr Toe and I were talking about whether the world deserves more of me. You guys remember
Mr Toe
, don't you?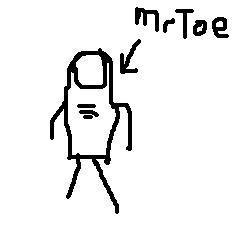 I was of the opinion that since 1/4 of the world is retarded (see South Park season 10, episode 9), it doesn't deserve more of me and that I should hence not procreate. Toe said that was a pretty arrogant statement to make and I replied that I was a pretty arrogant guy. Then he said, "God was on form when he wrote me that kind lah?"
We laughed out loud for a while, then we realized that we were probably the only 2 people within a 1 kilometre radius who would have gotten the joke and fell silent.
Labels: geek